If you have a question not covered here. Please use the 'Let's Chat' box below and we will answer by return. Thanks you.
Frequently Asked Questions (FAQ)
How can I register for the Online Milling School?
---
To add a new From our homepage, scroll down until 'Coming up next'. Click 'Register' at a session that you interested in. You will be directed to a registration page. Click 'Buy a ticket'; once you fill out the required information and credit card information for payment, you are now registered for the session!
---
How can I register for multiple sessions?
---
Yes, you can! You can choose to purchase the full program; 12 sessions for $360. Please visit our main page for more information.
---
How can I use the coupon code?
---
Please follow our instructional video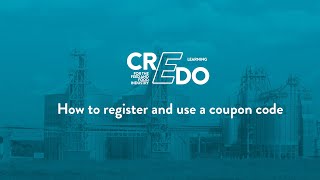 ---
Is there a group price?
---
We keep the registration price as low as we can at $40 per session. However, if your group has more than 10 people please contact us via the website chat box located on the bottom right of this page.
---
How can I find a link to access webinars that I registered?
---
After you register, a confirmation email will be sent out along with a link to the live session. You will also receive reminder emails; 1 day and 1 hour before the live session. The access link will also be included in those reminder emails.
---
If I missed attending a live session I have registered for, what should I do?
---
In case you have missed one or more live sessions you have registered for, please note you will have access to those sessions on-demand for one month following the end of the Course (one month after Session 12 is broadcasted).
---
I would like to complete all 12 sessions to obtain the Certificate of Attendance. How can I join and catch up if the Course has already started?
---
Upon payment of the full program; 12 sessions, you would be able to catch-up sessions you missed during the On-Demand period. All 12 sessions will become available for one month. Thus, you will have one month to catch-up. During this time, and you will be able to view sessions that you registered for.
---
What is On-Demand session?
---
While we encourage all participants to join the live sessions to take advantage of live Q&A toward the end of our live sessions, we understand that there will be times that you can not make it to our live sessions. On-Demand Sessions are made available one month after the 12th session is completed for attendees who missed the live sessions.
---
What benefit will I gain from achieving a 'Certificate of Attainment' once I have complete all 12 Sessions of the Course?
---
The 'Certificate of Attainment' will document your attendance of all 12 Sessions (supported by your participation in the various Polls) and confirm your basic knowledge of the most critical areas of the feed manufacture process. It will help to verify your improved knowledge base and may be added to your CV. It will also help demonstrate to your employer your commitment to training and learning that benefits the company's performance. This Certificate is the first step in your knowledge-building approach to your job and will support your intention to go onto further training both in-company and at outside institutes such as universities, supplier training courses, and the offered by other organizations. Our intention is to build this Certificate into an internationally-recognized qualification in the understanding of Livestock Feed Manufacture.
---
When will I get my certificate?
---
Your certificate will be awarded once all sessions of the course have been completed, either from the live sessions and/or from the On-Demand view and within 30 days upon completion.
---
---